Aphrodite on a shell, Birth of Venus, Greek alabaster statue
Handmade classical alabaster statue of Aphrodite with color, the greek goddess of love and beauty, inspired from Botticelli's famous painting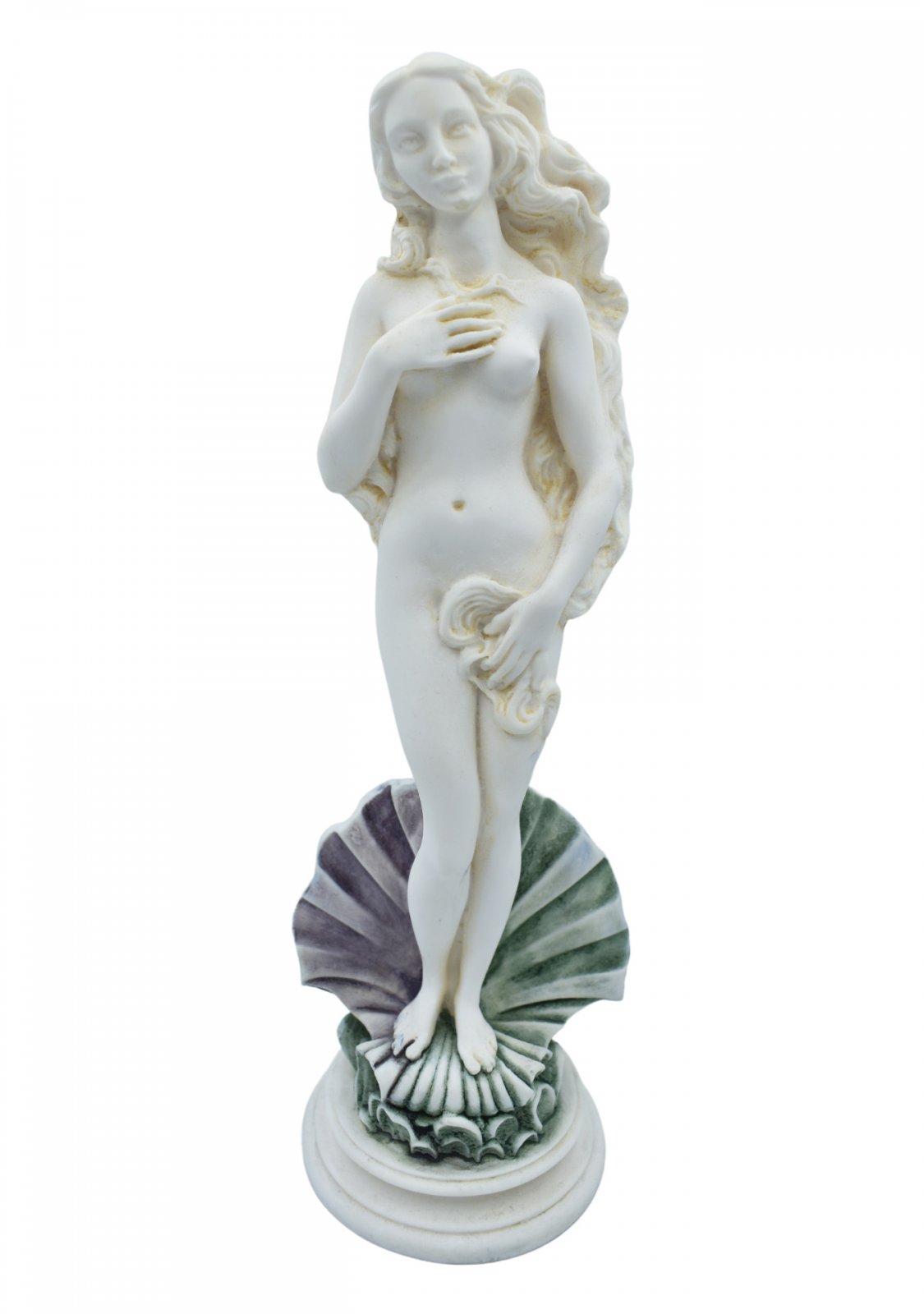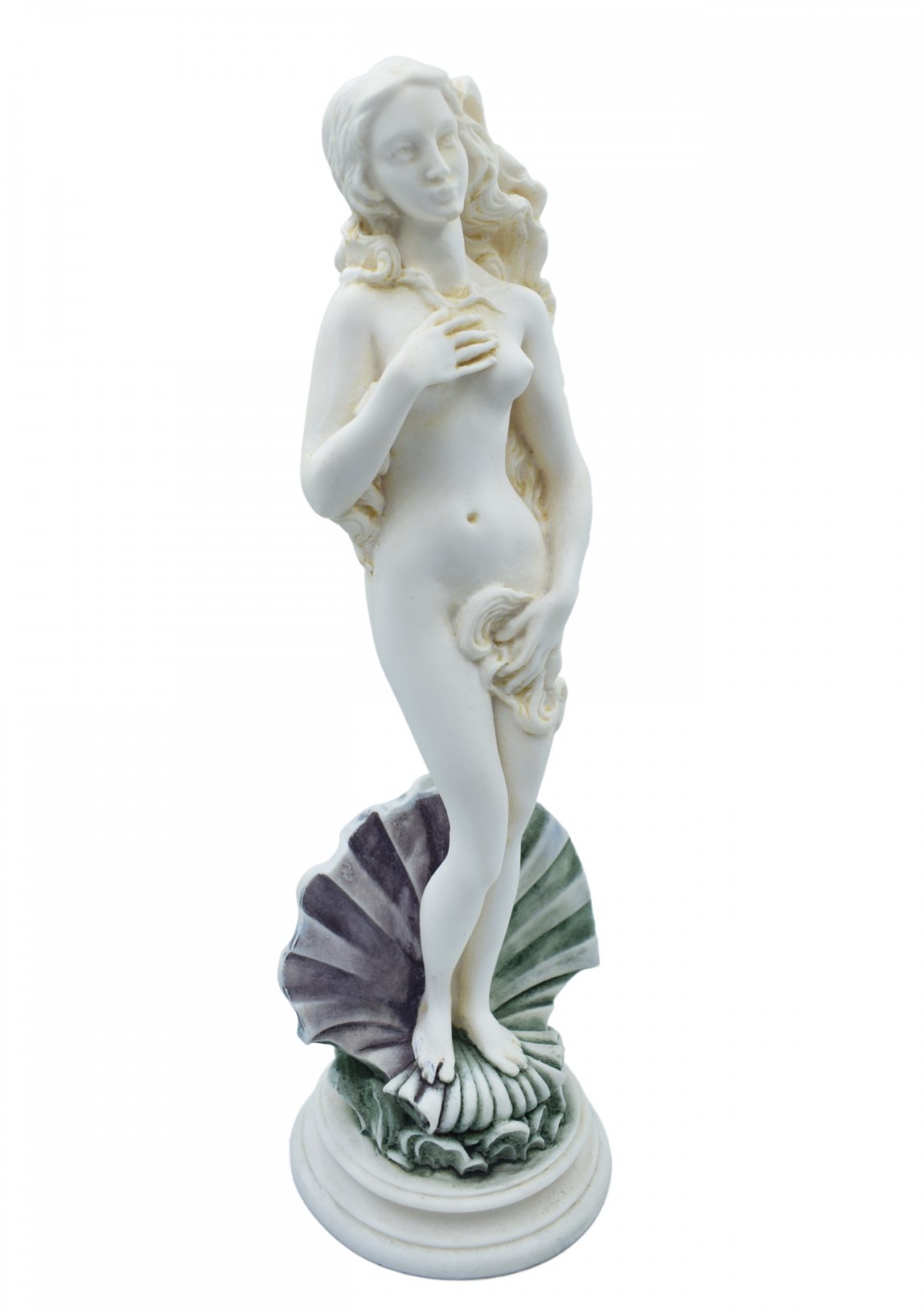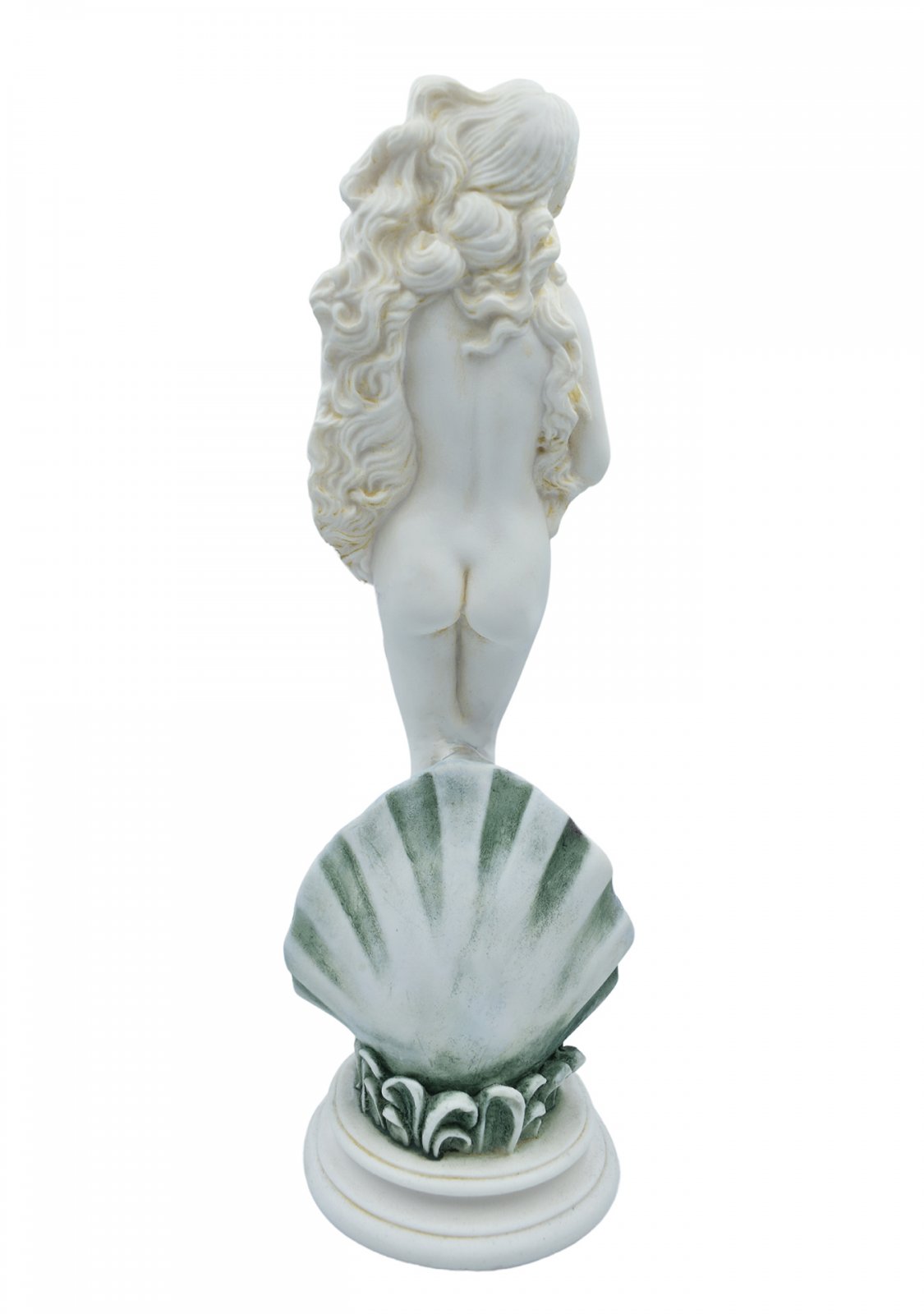 The handmade alabaster statue of Aphordite with color, inspired from Botticelli's famous painting, is one of the most popular greek souvenirs.

Aphrodite is an ancient Greek goddess associated with love, beauty, pleasure, passion, procreation, beauty, desire, sex, fertility, prosperity and victory. She is also known by her roman name Venus. Her name derives from the Greek word aphrós (ἀφρός) sea-foam, interpreting the name as risen from the foam. According to Greek Mythology, Aphrodite was born in Paphos, on the island of Chyprus, when Cronus severed Unanus's genitalia and threw them into the sea. The foam from Uranus's genitals gave rise to Aphrodite. The goddess was married to Hephaestus, the god of fire blacksmiths and metalworking but as she was a very beautiful and desirable woman she was frequently unfaithful to him and had many lovers. Myrtles, roses, doves, sparrows, and swans are Aphrodite's most prominent symbols.
The beautiful goddess has inspired many artists across the ages. Aphrodite has been featured in art as a symbol of female beauty and has been depicted numerous times in sculptures, pottery and paintings. The depiction of the goddess on a shell representing her birth is one of the most famous. The shell actually is a symbol of the female genitalia and consequently of fertility and procreation. The famous painting of the Italian artist Sandro Botticelli captures the exact moment of Aphrodite's emergence from the sea.

Dimensions
8 x 26 x 7 centimeters
3.15 x 10.24 x 2.76 inches
Material
Alabaster
Color
White - Blue - Green
€10.00