Plato greek alabaster bust statue with color and patina
Handmade greek alabaster statue of Plato with color and patina, the greek philosopher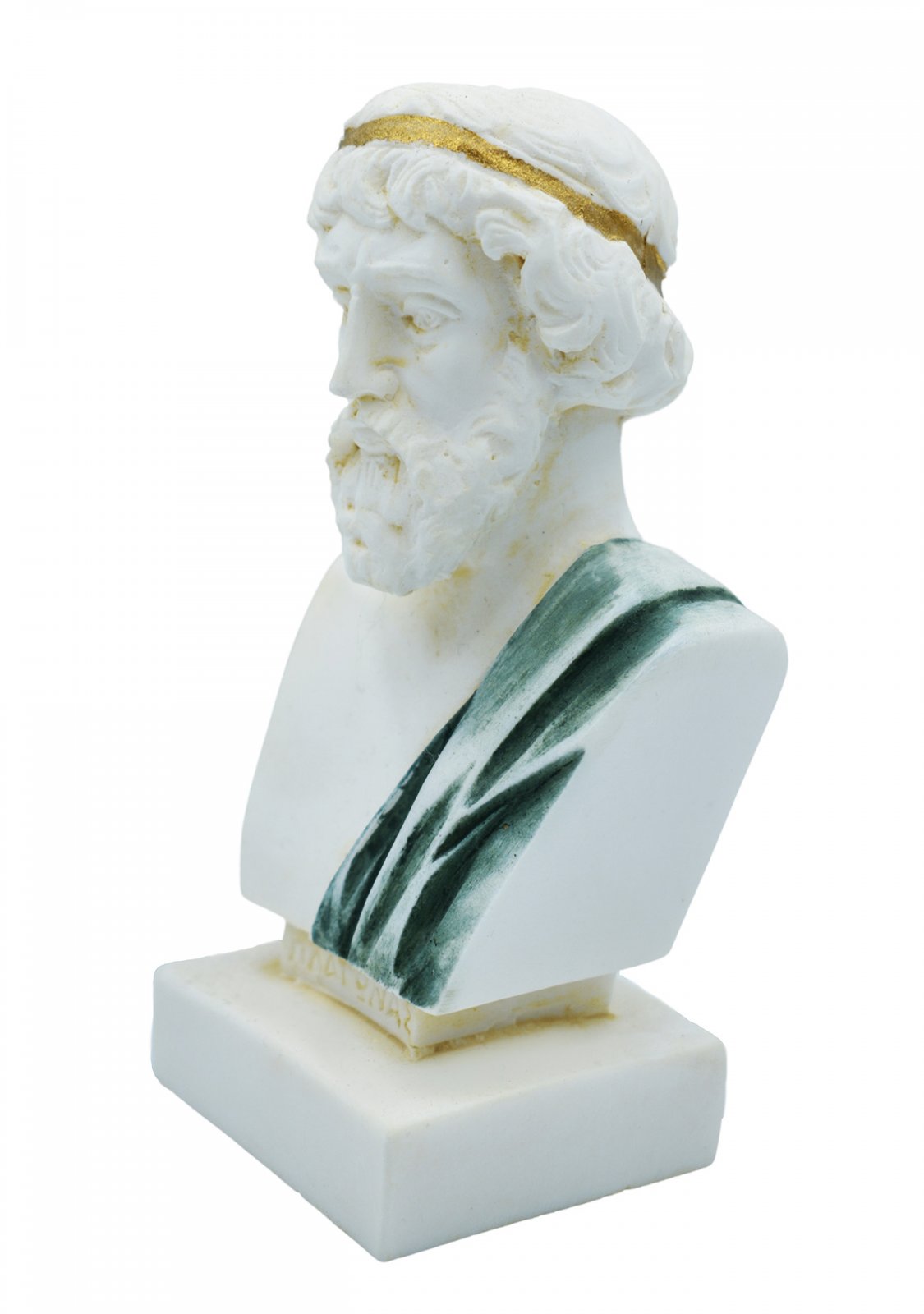 Handmade greek alabaster bust of Plato with green color and golden patina, the famous greek philosopher. The alabaster sculpture is a fantastic greek art gift.

Plato was an Athenian philosopher during the Classical period in Ancient Greece, founder of the Platonist school of thought and the Academy, the first institution of higher learning in the Western world. He is widely considered the pivotal figure in the history of Ancient Greek and Western philosophy, along with his teacher, Socrates, and his most famous student, Aristotle. Plato has also often been cited as one of the founders of Western religion and spirituality.

In ancient Greece many of the statues and architectural sculpture were colourfully painted in a way that is described as ''polychrome'' (deriving from the Greek words many and colour)? However, due to intensive weathering and other effects on the stone, the ''polychromy'' on Ancient Greek sculpture and architecture has substantially or totally faded, leading the scientists for centuries to believe that the statues were originally totally white.

★ Please notice that any differences of colour, form and painting between the images and the products received are due to the fact that the items are 100% handmade.
Dimensions
5.5 x 12.5 x 4.5 centimeters
2.17 x 4.92 x 1.77 inches
Material
Alabaster
Color
White - Green - Gold
€8.00